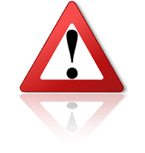 We have been informed against an attempt to use the good name of
Baxter Communications
(the real domain is:
baxtercom.co.uk
). Please watch out when receiving any communication from the domain
baxtercoMm.co.uk
(double M).
One of our members was called by someone pretending to work for Baxter Communications and applying to trade. When calling the real company, they hadn't heard of the deal nor the connection with our member.
Here is a copy of the email contact:



-----Original Message-----
From: p.cullen@baxtercomm.co.uk [mailto:p.cullen@baxtercomm.co.uk]
Sent: 25 July 2017 09:49
To: xxx
Subject: quote

Hi XXX,
i called this morning to set an account up and possibly get a few quotes off you. Could you send me a trade app application ?


Kind Regards,
Paul Cullen
Baxter Communications Ltd
Director
Tel: 0203 637 6284
...


The fake domain has an exact copy of the original website but it was registered just last week. Also, the phone number does not match the company number and it is advertised as a mechanic.
Please be very careful and always investigate the real contacts of any company. If you need help or if you are in doubt, please feel free to contact us.
Trade Safe!
Pepe Bermúdez
Marketing & Sales www.TheBrokerSite.com
Phone: +1 3472846827
LinkedIn Profile:
http://nl.linkedin.com/in/pepebermudez
MSN-Skype & Trillian: www.thebrokersite.com
AIM: Pepe@TheBrokerSite.com
Yahoo! Messenger: Pepe_TheBrokerSite
Twitter:
@TheBrokerSite
Facebook:
facebook.com/TheBrokerSite