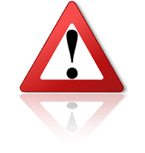 Today, one of our members has warned us that someone has hacked and is impersonating Stephanie Hufman from Sita Aero Group.
He explains: "... I did a deal with her last night, then as soon as I starting asking to do my own shipment and go view the stock she didn't want any of it. Plus the email address should have been a giveaway. ..."
Please be very careful and always make sure you are dealing with the correct person, even when communicating from a social profile. When you are in doubt, please feel free to contact us.
Trade Safe!
Pepe Bermúdez
Marketing & Sales www.TheBrokerSite.com
Phone: +1 3472846827
LinkedIn Profile:
http://nl.linkedin.com/in/pepebermudez
MSN-Skype & Trillian: www.thebrokersite.com
AIM: Pepe@TheBrokerSite.com
Yahoo! Messenger: Pepe_TheBrokerSite
Twitter:
@TheBrokerSite
Facebook:
facebook.com/TheBrokerSite