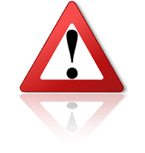 We have been informed against a company
Mobile Electrics SA
, using the domain
actis-france.eu
. They sold equipment to one of our members but, after payment, they have not honored their deal. Please note: this company is not connected to the company ACTIS by Synerga who owns the domain: actisfrance.fr.
They asked for prepayment in EUR to an account in the United Kingdom which belongs to a well known fraud: Systems01 by Bruno Fedida. Links to our previous articles on this company are:
Fraud Warning :: Systems01 France
More company names and details related to the FRAUD Bruno Fedida
Cases with Fedida
Here is a copy of their message:


From: Direction [mailto:contact@actis-france.eu]
Sent: xxx
To: xxx
Subject: in stock (France)

Hello
we have big batches
MC3090 (Complete - Supports - Chargers - Battery)
A Grade.
Tested.
Qty 113.
Make offer;
Picture (Request)
We have too, equipment EPOS

PRODUCT Qty Observations
"..."

Ethan BRODARD.
Sales Department & DEEE/WEEE
http://maintenanceweb.wixsite.com/systems01fr (in maintenance)
New & Refurbished
Servers - MainFrame - Retail EPOS - IT & Netowrks
Buy - Sales - IT & Services
Tel ligne Directe 00 33 1 82 88 07 64
Standard 00 33 1 46 94 66 88
Fax 00 33 1 79 73 61 45
France - United Kingdom
HP IBM SUN BULL APPLE DELL NORTEL ALCATEL NORTEL WINCORE
3COM CISCO INGENICO INTEL XEROX


Please always be on the lookout for the banking details too. Be very careful and always investigate the real contacts of any company. If you need help or if you are in doubt, please feel free to contact us.
Trade Safe!
Pepe Bermúdez
Marketing & Sales www.TheBrokerSite.com
Phone: +1 3472846827
LinkedIn Profile:
http://nl.linkedin.com/in/pepebermudez
MSN-Skype & Trillian: www.thebrokersite.com
AIM: Pepe@TheBrokerSite.com
Yahoo! Messenger: Pepe_TheBrokerSite
Twitter:
@TheBrokerSite
Facebook:
facebook.com/TheBrokerSite