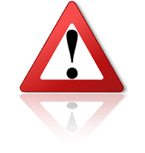 Dear Traders,
Please watch out when you are contacted by
contact@erametinternational.com
it is a FRAUD pretending to be the REAL company www.Eramet.com.
The FRAUD is contacting traders all over Europe sending out POs for large batches of hardware.
The FRAUD uses the following signature:
Frédéric GINESTE
ERAMET SA
SUPPLY CHAIN RESPONSIBLE & Purchases Manager
Tour Maine Montparnasse,
33 Avenue du Maine,
75015 Paris
FRANCE
Tel: 0033170700242 Fax: 0033177724949
SIREN: 632045381 SIRET: 63204538100027
TVA : FR40632045381
Email: contact@erametinternational.com
Please contact us when you are dealing with a new supplier or customer and we will investigate them for you. We have data on most traders in the world!
Trade Safe,
Mario Biemans
Managing Director www.TheBrokerSite.com
Organizer of The www.EuropeanBrokerMeeting.com
Phone: +31 621546725
LinkedIn Profile: http://nl.linkedin.com/in/mariobiemans
MSN-Skype: mario.biemans
We are now selling the last 80 places for the www.EuropeanBrokerMeeting.com, 520 traders registered already!