Fraud Warning:: CJ Power Limited, www.cjpowerltd.cc
20/09/201707/09/2018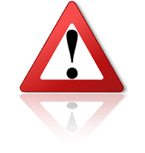 Dear Traders,
Please watch out for:

York LONG (Marketing)
CJ Power Limited
Add: 7th Floor Room 07, 4 buliding Stars Unlimited No. 727 Luoyu Road Hongshan District Wuhan city Hubei province China
Phone: 027-87537658
Skype: Yorklong@outlook.com and zeroma001@outlook.com
Email: York@cjpowerltd.cc
Web: www.cjpowerltd.cc and www.cjpower.icoc.cc
They also use the following email addresses: mike@tongzhi.cjpower.cc , zero@tongzhi.cjpower.cc, york@tongzhi.cjpower.cc, yorklong@aliyun.com , Zero@cjpower.cc
One of our members did a test order with them and got chinese junk worth less than the box they sent it in, when they complained they got no reply! Please feel free to check new suppliers and customers with us, we have information on most traders in our market.
Trade Safe,
Mario Biemans
Managing Director www.TheBrokerSite.com
Organizer of The www.EuropeanBrokerMeeting.com
Phone: +31 621546725
LinkedIn Profile: http://nl.linkedin.com/in/mariobiemans
MSN-Skype: mario.biemans