Fraud Warnning:: Get IT Hardware from Australia, Ryan Cooper, ryan.c@getithardware.com
14/12/201707/09/2018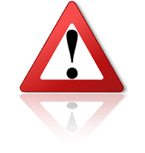 Dear Traders,
Please watch out for the following company:
Get IT Hardware
Ryan Cooper , Manager
ryan.c@getithardware.com
23 Parry street Perth WA 6000 Australia
Tel / Fax : +61 86 230 2768 / +61 86 230 2492
www.getithardware.com
They are offering the exact same goods as a fraudulent company was offering a couple of months ago plus we have failed to verify their details. Please watch out and do not send payment upfront!
Please don't hesitate to contact us when dealing with a new supplier or customer, we will investigate them for you free of charge.
Trade Safe,
Mario Biemans
Managing Director www.TheBrokerSite.com
Organizer of The www.EuropeanBrokerMeeting.com
Phone: +31 621546725
LinkedIn Profile: http://nl.linkedin.com/in/mariobiemans
MSN-Skype: mario.biemans