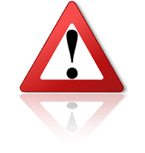 This is a FRAUD warning from our members Intelligent Brokerage Limited please spread the word:
""Dear Traders,
Sadly we've been a victim of Credit Card fraud last week by what seems like a very organised set of individuals. They were specifically interested in Cisco hardware, New, Used or Refurbished and had good ideas of what they wanted in terms of specific part numbers and models, including EHWIC Cards and other additional options. We think though that they have been using our website to study high value items before calling and emailing us to place orders over the phone.
They used a number of different credit cards (American Express and Corporate Mastercards) that did initially bounce, but called back later in the day or the day after with cards that did eventually work, claiming to be other business credit cards, all interestingly registered somehow to the same address.
The following company name, business owners name and addresses were given to us and we did ship some Cisco and HP Hardware to the delivery address. The orders did get signed for by someone (investigation currently underway with the courier):
Company name (Invoice Address) given:

Maule Ltd
11 Balfour Road
London
SW19 1JU
Delivery Address:
Julian Maule
30 Beresford Road
London
N8 0AJ

Names given from Credit Card Details:
Julian Maule
– Name used by the caller and on the credit cards that got declined.
Sebastian GoldSmith
– Name used by the other person and on the credit cards that works.
Leslie Pilcher
Darius Pilcher
Phone Numbers they called from and received calls on:
+44 01438940951
+44 07907549767
+44 07448550325
+44 07448649563
Email Addresses they used:
morne@europe.com
julianmaule@linuxmail.org
lesliepilcher@outlook.com
Call Recordings (So you know what they sound like)
http://82.70.0.154/external-203-01438940951-20171214-153234-1513265554.wav
http://82.70.0.154/out-907404865752-203-20171208-153027-1512747027.27886-1.wav
Today, after receiving the fraud confirmation from WorldPay I called the 01438940951 number a few times ,randomly throughout the day and "Julian" eventually picked up the phone. I warned him that all the call recordings that our phone system had been collecting have been passed to the police and that they'd be able to triangulate where they are located because they have been calling from a land line number.
I was put straight onto speaker phone where Julian and another person (sounded like Goldsmith from previous call recordings) boasted that they were part of "Brazil's largest cartel" and that they do this day in, day out to companies like ourselves. They proceeded to boast that they'd managed to swindle over £2million worth of Cisco from a company last month.
Whether any of that is true is not the point. The point is that there is an organised group of individuals out there, currently targeting IT Brokers, IT Resellers and other IT outfits, using throwaway SIM cards and probably a rented, cloud based telephone system to scam companies like ours on a daily basis using a vast collection of stolen credit card data.

Lesson leant, and some strict, new procedures have been put in place for our staff that takes credit card payments over the phone.Please keep vigilant, trade safe and don't let these toilet bugs do the same to you.
P.S – You're free to forward this information to whomever you wish.
Kind regards
Andy Hughes | Managing Director
INTELLIGENT BROKERAGE LIMITED
Unit B3A, Crimple Court |Hornbeam Square North
Harrogate | North Yorkshire | HG2 8PB
UK""
Please don't hesitate to contact us when dealing with a new supplier or customer, we will investigate them for you free of charge.
Trade Safe,
Mario Biemans
Managing Director www.TheBrokerSite.com
Organizer of The www.EuropeanBrokerMeeting.com
Phone: +31 621546725
LinkedIn Profile: http://nl.linkedin.com/in/mariobiemans
MSN-Skype: mario.biemans