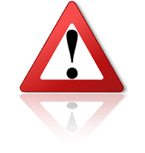 We have been informed of an attempt to impersonate the company Argos Limited. Please be very careful when contacted by any rep using the domain:
Argos-Distri.co.uk
They are contacting traders and requesting credits of 15 to 30 days using details of the real company on their communication. Please note the domain
Argos-Distri.co.uk
was registered less than a month ago in France and it just redirects to the real domain. It also follows the same conditions and form as in previous phishing attempts using other company names.
Previous warnings:
Repeated Alert :: Please be very careful as johnlewis-retails.com is still active
This is a copy of the email they are sending:

To: mario@thebrokersite.com
Subject: SERVICE ARGOS LIMITED
Reply-To: sales@argos-distri.co.uk

HI,
We are Located in the united kingdom, the famous brand Argos Limited, is UK's largest multi-channel retailer with over 80 shops furnished by European products. We are looking for new products to attract new customers and also retain our existing ones, create new partnerships with companies dealing with different kinds of goods.

Please send us your catalogue through email to speed up and to learn more about your company's products and wholesale quote. We hope being able to order with you and start long-term friendly, respectable and solid business partnership. We count on the reliability for both sides. We commit ourselves for a successful and professional processing for a good cooperation in all ranges.

Could you also send to us all information required to become one of your regular distributors in Europe and worldwide. Please, we would appreciate if you could send us your stock availability via email. We will also pleased to receive any offers or proposals from other product available and ready (Stocks and rates).

Payment: Our Payment Terms is within 15 days net in Europe and 30 days net in UK as we operate with all our suppliers.


Yours Faithful,

Iain .S Macmillan

Senior Purchasing Director
Purchasing Department
Service Argos Limited.
Direct-Line: +44 (0)739 795 0008
Office-Line: +44 (0)845 124 0044
www.argos.co.uk
www.argos-distri.co.uk
sales@argos-distri.co.uk

Reg office: 489–499 Avebury Boulevard, Milton Keynes MK9 2NW, United Kingdom.Company registration number. 1081551 VAT no. GB145 8990 25

Please be very careful and always investigate the real contacts of any company. If you need help or if you are in doubt, please feel free to contact us.
Trade Safe!
Pepe Bermúdez
Marketing & Sales www.TheBrokerSite.com
Phone: +1 3472846827
LinkedIn Profile:
linkedin.com/pepebermudez
MSN-Skype & Trillian: www.thebrokersite.com
Yahoo! Messenger: Pepe_TheBrokerSite
Twitter:
@TheBrokerSite
Facebook:
facebook.com/TheBrokerSite