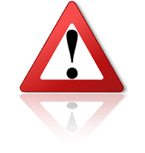 The following contact had registered on TBS 2 days ago hiding behind the good name of Casewise in the UK. Please be very careful when contacted by any rep using the domain
casewisesystemsltd.com
.
This Scammer has used a credit card from the United States to join and contacted one of our members to sell them equipment from a warehouse in a different location. They used the following details, known and mentioned in other scam attempts:
Bank Name: Natwest Bank
Account No:
55050514
Sort Code:
60-60-05
BIC:
NWBK GB 2L
IBAN:
GB12NWBK60600555050514
Account Name:
Adeche Otaru
or (Otaru Adeche)
They also tried sending images of the products for sale which dated 2009.
If you receive any communication from them, please process this as a fraud attempt. The company details they have used are:
Company Name: CASEWISE SYSTEMS LTD
Company Country: UK
Contact Person: Mr Geoffrey Dawson
Contact Function: Managing Director
Contact Email: info@casewisesystemsltd.com
Contact Telno.: +44 2033000103 (00442033000103 or 02033000103)
Company Website: http://www.casewisesystemsltd.com
If you need help or if you are in doubt, please feel free to contact us.
Trade Safe!
Pepe Bermúdez
Marketing & Sales www.TheBrokerSite.com
Phone: +1 3472846827
LinkedIn Profile:
linkedin.com/pepebermudez
MSN-Skype & Trillian: www.thebrokersite.com
Twitter:
@TheBrokerSite
Facebook:
facebook.com/TheBrokerSite