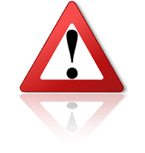 Dear Traders,
Back in November we warned for Hi-tech Computers from Pakistan who took 75,000 USD upfront payment from one of our members for a batch of used laptops but then never delivered. After our warning we got contacted by Touseef Ahmad from Hi-Tech Computers making many promises but till today no refund has been made. Our member paid Hi-Tech Computers in August 2017, 6 months ago.
Please make sure never to deal with the following company they are FRAUDS:
Hi-Tech Computers
Touseef Ahmad, Shaha Zada Mahmood Ul Hassan
hitec25@hotmail.com, hitec25@gmail.com
Office No103, 2nd Gallary Rex City, Faislabad 38000, Pakistan
+92 3219650456
Please don't hesitate to contact us when dealing with a new supplier or customer, we will investigate them for you free of charge.
Trade Safe,
Mario Biemans
Managing Director www.TheBrokerSite.com
Organizer of The www.EuropeanBrokerMeeting.com
Phone: +31 621546725
LinkedIn Profile: http://nl.linkedin.com/in/mariobiemans
MSN-Skype: mario.biemans