Fraud Warning:: christophe.diderot@carrefourgroupe.net, direction.achat@carrefourgroupe.net
22/02/201807/09/2018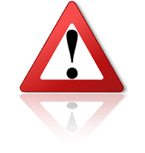 Dear Traders,
Please watch out for the following FRAUD pretending to be the REAL company Carrefour. The FRAUD sends around the following email:
"
SAS CARREFOUR HYPERMARCHES
ZAE SAINT GUENAULT 1 STREET JEAN MERMOZ
91000 EVRY FRANCE
VAT NUMBER: FR 90 451321335

We come through this mail asking for B2B collaboration with your company as one of our suppliers
for our different stores in Europe.

Products requested:
Electronic equipment
Electrical equipment
Network equipment
Computer / laptop
Home appliance
FOOD AND KINDRED PRODUCTS

Would you accept for our first collaboration to give us a line of credit with a deferred payment of 30 days.

Looking forward to a favorable response, please accept the expression of our distinguished feelings.

Carrefour Hypermarches
Mr Christophe Diderot
Responsable achat
Phone: +33182881204
Fax:+33170612391
Email:christophe.diderot@carrefourgroupe.net
copy:direction.achat@carrefourgroupe.net
"
Please don't hesitate to contact us when dealing with a new supplier or customer, we will investigate them for you free of charge.
Trade Safe,
Mario Biemans
Managing Director www.TheBrokerSite.com
Organizer of The www.EuropeanBrokerMeeting.com
Phone: +31 621546725
LinkedIn Profile: http://nl.linkedin.com/in/mariobiemans
MSN-Skype: mario.biemans