Fraud Warning:: There is an impersonator pretending to be our member The Change Organisation Limited!
23/02/201807/09/2018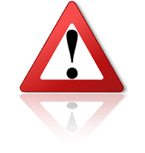 Dear Traders,
Please watch out there is a FRAUD pretending to be our member THE CHANGE ORGANISATION LIMITED.
The FRAUD uses the following email address::thechangeorganisationuk@mail.com Please note that the correct domain names for our member THE CHANGE ORGANISATION LIMITED are @thechange.co.uk or @thechange.it
, when you receive emails from a different domain they are NOT related to THE CHANGE ORGANISATION LIMITED.
The FRAUD sends out the following email:
"Fra: THE CHANGE ORGANISATION UK [mailto:thechangeorganisationuk@mail.com]
Sendt: 22. februar 2018 20:08
Til:
Emne: INTEL SSD AN CPU ORDER INQUIRY

Dear Sir/Madam,

We took the opportunity to send you this email regarding our interest to open an account and make a purchase with your company.
We enable people to do business by planning, integrating and managing their communication needs.
Briefly, The Change Organisation has been Established in 1993, we are market leading distributors of IT, hardware Software and associated IT services for a digital world.
Our Company registration number: 2874305 VAT registration number: 876 3328 93.
Registered address: 92-93 JOHN WILSON BUSINESS PARK WHISTABLE KENT CT5 3QT, GREAT BRITAIN.
TEL: + 447-448-954-067. FAX: +447- 092-809-436.
We have some interest in ordering the following SSD and CPU lines below:
INTEL CORE CPU I7-7800X-SERIES 8.25M CACHE 3.5 GHz 8.25 MB L3, BX80673I77800X
Intel DC S3520 Series 480GB Solid-State Drive, SSDSC2BB480G701
Can you please confirm the stock, lead time and the price for 50 pcs ?
We look forward to hearing from you
Sincerely,
TIMOTHY SCHOLFIELD
THE CHANGE ORGANISATION
Reg No: 2874305
VAT: 876332893
92-93 JOHN WILSON
BUSINESS PARK WHISTABLE KENT
LONDON UK CT5 3QT"
Please contact us when you are in doubt about a new supplier or customer and we will check them for you!
Trade Safe,
Mario Biemans
Managing Director www.TheBrokerSite.com
Organizer of The www.EuropeanBrokerMeeting.com
Phone: +31 621546725
LinkedIn Profile: http://nl.linkedin.com/in/mariobiemans
MSN-Skype: mario.biemans