Alert :: Please be very careful when contacted by motorcityrecyclinginc.com
23/02/201807/09/2018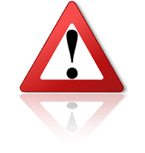 We have been notified one of our members was contacted by the company Motor City Recycling Inc. and that they have seen our members contact details from The Broker Site. Please be very careful as this is NOT a TBS Member and has never had access to the site before:
Motor City Recycling Inc.
Contact:
Josepff Aaron Smith
Number:
+1 5102285542
(510-228-5542) and
+1 3102720834
(310-272-0834)
Address:
7655 Winnetka Ave Winnetka, CA 91396
Domain:
motorcityrecyclinginc.com
Both the company and the domain were registered last year. They offered to sell sample units but no less than 1000K and they refused to let our member check the products. Please be very careful and always revise any company who claims to be a member on www.TheBrokerSite.com.
If you need help or if you are in doubt, please feel free to contact us.
Trade Safe!
Pepe Bermúdez
Marketing & Sales www.TheBrokerSite.com
Phone: +1 3472846827
LinkedIn Profile:
linkedin.com/pepebermudez
MSN-Skype & Trillian: www.thebrokersite.com
Twitter:
@TheBrokerSite
Facebook:
facebook.com/TheBrokerSite