Please watch out for andyjohnson@sainsburys-stores.co.uk he is a FRAUD pretending to work for the REAL Sainsburys
28/02/201807/09/2018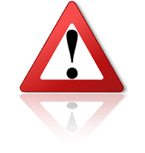 Dear Traders,
Please watch out for the following FRAUD pretending to work for the REAL company Sainsbury's. The FRAUD sends around the following email:
"Od: andyjohnson@sainsburys-stores.co.uk
Do: ...............
Data: 2018-02-28 02:29:10
Temat: Orders in court

Hello sir
We present our company as Sainsbury's Supermarkets LTD, one of the largest retailer in the UK operating in the supermarket / hypermarket sector involving agri-food and miscellaneous products. The Company has 638 supermarkets for its 180000 employees. At the last annual balance sheet the company makes a profit of £ 22.3 trillion. Currently, we are actively looking for suppliers in the fruit and vegetable and dairy sector We are interested in your products especially those mentioned below:
-Hard drives WD / Seagate 500GB 3,5 inch Sata
- Quantity: 15.000 pièces
Destination: London Brussels Amsterdam
I want to inform you that we work in the industry HORECA, HYPERMARKETS.
Before our firm order, we would like to ask you some questions about us confirms that we can benefit from a 30 day credit line
with insurance with your company? . payment at the reception In anticipation of a favorable outcome, thank you for receiving my greetings
more distinguished.


Andy Johnson
Head of Retail Operations, Fresh Foods.
Sainsbury's Supermarkets LTD
33 Holborn
London, EC1N 2HT
T: +44 703 1899 778
F: +44 020 7323 6975
E: andyjohnson@sainsburys-stores.co.uk"
Please don't hesitate to contact us when dealing with a new supplier or customer, we will investigate them for you free of charge.
Trade Safe,
Mario Biemans
Managing Director www.TheBrokerSite.com
Organizer of The www.EuropeanBrokerMeeting.com
Phone: +31 621546725
LinkedIn Profile: http://nl.linkedin.com/in/mariobiemans
MSN-Skype: mario.biemans