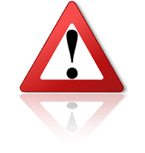 We received an application to enter www.TheBrokerSite.com from a contact claiming to work for Bizone Traders in the United Kingdom. When revising the application, the real company appears as dissolved since July last year. Please be very careful if you are being approached by this contact:
Contact Person: Mr. Peter Lloyd
Contact Function: Managing Director
Contact Email: bizonetradersuk@gmail.com
Contact Phone: +44 7031962998
This person does not appear as a director for the company, which was dissolved in July 25, 2017 and the submitted phone number is our of service.
Please be very careful and always investigate the real contacts of any company. If you need help or if you are in doubt, please feel free to contact us.
Trade Safe!
Pepe Bermúdez
Marketing & Sales www.TheBrokerSite.com
Phone: +1 3472846827
LinkedIn Profile:
linkedin.com/pepebermudez
MSN-Skype & Trillian: www.thebrokersite.com
Twitter:
@TheBrokerSite
Facebook:
facebook.com/TheBrokerSite