Phishing Alert :: Please be very careful when contacted by nextdaymobilesltd.com
14/03/201807/09/2018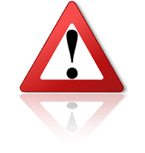 We have been warned against an attempt to use the good name of the company Next Day Mobiles Ltd. Please be very careful when contacted by any rep using the domain:
nextdaymobilesltd.com
They are contacting traders offering products at prepayment using the following message:

To: xxx@xxx.xxx
Subject: Re Quotation About Quotation required from Computer hardware and electronics sellers

Hello

My Name is Elis , I got your enquiry about Computer hardware and electronics, are you still interested to buy the required products? if so kindly reply so that we can send you the quotes.

waiting to hear from you.

Regards


This email was sent from
contact@nextdaymobilesltd.com
. Please note the domain was just registered at the end of last year, in the United States and with no registrar information.
The
REAL company
has the domain
nextdaymobiles.com
Please be very careful and always investigate the real contacts of any company. If you need help or if you are in doubt, please feel free to contact us.
Trade Safe!
Pepe Bermúdez
Marketing & Sales www.TheBrokerSite.com
Phone: +1 3472846827
LinkedIn Profile:
linkedin.com/pepebermudez
MSN-Skype & Trillian: www.thebrokersite.com
Twitter:
@TheBrokerSite
Facebook:
facebook.com/TheBrokerSite