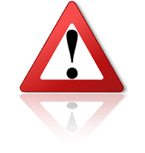 We have received a warning from 2 of our members who sold products to a contact using the domain
gf-bars.co.uk
and have not been able to reach them by phone or email anymore. Please be very careful when contacted by this company:
GF Bars Ltd.
Address:
Albion House, Albion Close, Slough, Berkshire, Sl2 5DT
Phone Number:
0044-1753 208926
(+44 1753208926 OR 01753208926)
Domain:
www.gf-bars.co.uk
eMail:
info@gf-bars.co.uk
Please note the domain was just registered in December last year in Germany and it might not be representing a real company.
They currently owe two of our members about five thousand EUR each. Please be very careful and always investigate the real contacts of any company. If you need help or if you are in doubt, please feel free to contact us.
Trade Safe!
Pepe Bermúdez
Marketing & Sales www.TheBrokerSite.com
Phone: +1 3472846827
LinkedIn Profile:
linkedin.com/pepebermudez
MSN-Skype & Trillian: www.thebrokersite.com
Twitter:
@TheBrokerSite
Facebook:
facebook.com/TheBrokerSite