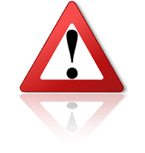 We have been warned against another attempt to use the good name of the REAL company TXC Technologies, LLC. Please be very careful when contacted by a rep using the email address
txctech@usa.com
or the phone number
+1(760) 394 6099
.
They are offering products with a 7-day lead-time and using some of the details of the real company:
False Contact Details:
Paul Goodwin
Business Development
TXC Technologies
1(760) 394 6099
(+1 7603946099 OR 760-394-6099)
txctech@usa.com
(or paulgoodwin@txctech.co)
False Banking Details:
Bank Bank of Baroda
Address Rudraksha Nr.S T Bus Stand, Chandkheda A'BAD, 382424
SWIFT Code:
BARBINBBAHM
Account number:
29530200000482
Previous warnings:
Fraud Warning :: Hiding behind the good name of TXC Technologies, LLC
Please be very careful and always investigate the real contacts of any company. If you need help or if you are in doubt, please feel free to contact us.
Trade Safe!
Pepe Bermúdez
Marketing & Sales www.TheBrokerSite.com
Phone: +1 3472846827
LinkedIn Profile:
linkedin.com/pepebermudez
MSN-Skype & Trillian: www.thebrokersite.com
Twitter:
@TheBrokerSite
Facebook:
facebook.com/TheBrokerSite