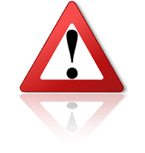 We have been informed of yet another attempt to impersonate the REAL company John Lewis. Please be very careful when contacted with the domain
group-johnlewis.co.uk
or
johnlewispartnerships.com
Our previous warnings:
Phishing Alert :: Please be very careful when contacted by johnlewis-retails.com
Repeated Alert :: Please be very careful as johnlewis-retails.com is still active
This time, they have called one of our members, used the same details as the REAL company and they have sent false or stolen documents to identify themselves! They include ID, VAT Registration Certificate, and Company Registration Receipt; among the order details.
Please note the domain
group-johnlewis.co.uk
was registered just 17 days ago in The United States with registrar information from Italy. The domain
johnlewispartnerships.com
was registered on May 18th, 2018 And the domain
johnlewis.con.uk
was recently updated.
The real domains used by John Lewis PLC are: JohnLewis.com, JohnLewis.co.uk
Please be very careful and always investigate the real contacts of any company. If you need help or if you are in doubt, please feel free to contact us.
Trade Safe!
Pepe Bermúdez
Marketing & Sales www.TheBrokerSite.com
Phone: +1 3472846827
LinkedIn Profile:
linkedin.com/pepebermudez
MSN-Skype & Trillian: www.thebrokersite.com
Twitter:
@TheBrokerSite
Facebook:
facebook.com/TheBrokerSite