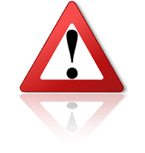 We have been warned against an attempt to use the good name of the REAL company and TBS Trusted Member
Advance Services & Solutions Ltd
.
Please be very careful when contacted by any person using the email address
purchasing.advance-services.co.uk@dr.com
(and always double check if you are receiving an email with the domain
dr.com
as there are several
Scam Alerts
online with addresses using it).
The impersonators are using the following these banking details:
The Royal Bank of Scotland Plc
A/c No:
10147986
Sort code:
163361
Swift code:
RBOSGB21196
IBAN:
GB54RBOS16336110147986
Bank Address:
Liverpool CSc, Stephenson way, Liverpool L13 1HE
Please note all the correct banking and contact details of
Advance Services & Solutions Ltd.
can be found in their
TBS Company Profile
.
Please be very careful and always investigate the real contacts of any company. If you need help or if you are in doubt, please feel free to contact us.
Trade Safe!
Pepe Bermúdez
Marketing & Sales www.TheBrokerSite.com
Phone: +1 3472846827
LinkedIn Profile:
linkedin.com/pepebermudez
MSN-Skype & Trillian: www.thebrokersite.com
Twitter:
@TheBrokerSite
Facebook:
facebook.com/TheBrokerSite