Phishing Alert :: Please be very careful when contacted by federatedscraplimited.com or Luis Scavio
04/05/201807/09/2018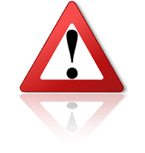 We have been warned against an attempt to use the good name of the REAL company
Federated Scrap Ltd.
This warning has been posted on their website:
A fraudulent website has been setup at federatedscraplimited.com. This company, and its contact, Luis Scavio/Sacvio, is not and has never been affiliated with ourselves at Federated Scrap Ltd. We would advise not to engage in business with this individual.
They are contacting traders through LinkedIn too and sending the following message:

Hello,

How are you doing today?, I will like to know if you are still interested in XXXXXX as listed on linkedin. Am just trying confirm if i have the correct email. Kindly confirm so i can send you the full specification.

Thank you.

Sam.

--

Federated Scrap Limited

Tel: +441618502162. (+44 1618502162 OR 01618502162)
Skype: luis.scavio
Reg No: 09779138.
VAT: GB223569407.
Address: Lloyd George House, Fordshill Road, Hereford, HR2 6NS . United Kingdom.

This email is confidential and intended exclusively for the use of the intended recipient(s). Any views or opinions presented are solely those of the author and do not necessarily represent those of Federated Scrap Limited.

Please be very careful and always investigate the real contacts of any company. If you need help or if you are in doubt, please feel free to contact us.
Trade Safe!
Pepe Bermúdez
Marketing & Sales www.TheBrokerSite.com
Phone: +1 3472846827
LinkedIn Profile:
linkedin.com/pepebermudez
MSN-Skype & Trillian: www.thebrokersite.com
Twitter:
@TheBrokerSite
Facebook:
facebook.com/TheBrokerSite