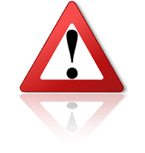 We have been informed about an attempt to use the good name of
Bertrand Vigouroux SA (Les Briconautes)
. Although this company is not part of our industry, the same phone number has been used on other Phishing Cases. Please be very careful if you are contacted by bertrandvigouroux-sa.fr; but most importantly, please lookout for the phone number:
+33 974593554
(+33.9.74.59.35.54 OR 0033 97-459-3554 OR 0974593554).
Our previous warning:
Phishing Alert :: Please be very careful when contacted by socoflec.fr
This is the message they used now:


From: francois@bertrandvigouroux-sa.fr [mailto:francois@bertrandvigouroux-sa.fr]
Subject: Inquiry and Cooperation Request.

Hello Sir/Madam,

I am Mr. Francois BERTRAND Purchase Manager of BERTRAND VIGOUROUX SA FRANCE.

In brief presentation, BERTRAND VIGOUROUX SA is specialized in Trade and distribution sale of hardware articles, building materials, sanitary fixtures etc founded in 1959, and registered in Companies Register under Registry number 500700004 of RCSLE RCSGRASSEB415950070.

We are interested in the purchase of some products from your Company and would like to know your export sales Payment Terms and Conditions.

Below are our Company Credentials for Insurance Solvability checks, please proceed with these checks and notify us in return as soon as possible the accorded CREDIT LIMIT for our company.

BERTRAND VIGOUROUX SA
ROUTE DE LA MARIGARDE
06130 GRASSE - FRANCE
Company Reg N°: 500700004
VAT N° : FR 27415950070

Our Proposed payment Terms would be Strictly NET 30 or 45 Days by Bank Wire Transfer or SEPA Direct Debit.

Products requirements would be forwarded to you in a subsequent email as soon as we read from you.

Best Regards,

Mr. Francois BERTRAND
PDG BERTRAND VIGOUROUX SA
ROUTE DE LA MARIGARDE
06130 - GRASSE
Phone: +33.9.74.59.35.54
FRANCE


Just like in the previous case, they are using information of real companies with good history to apply for credit. Please note the domain has no registrar information and it was listed just last September. Please be very careful and always investigate the real contacts of any company. If you need help or if you are in doubt, please feel free to contact us.
Trade Safe!
Pepe Bermúdez
Marketing & Sales www.TheBrokerSite.com
Phone: +1 3472846827
LinkedIn Profile:
linkedin.com/pepebermudez
MSN-Skype & Trillian: www.thebrokersite.com
Twitter:
@TheBrokerSite
Facebook:
facebook.com/TheBrokerSite