Fraud Warning:: Aaron L. Kanengoni, Incredible Computers Ltd
14/05/201807/09/2018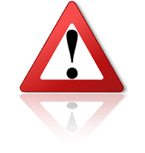 Dear Traders,
Please be very careful when trading with:
Aaron L. Kanengoni, Incredible Computers Ltd
Incredible Computers
21 Enterprise House, Enterprise Crescent, Lisburn BT28 2BP United Kingdom
E: aaronk@incrediblecomputers.co.uk / www.incrediblecomputers.co.uk /VAT No. GB245118424/ Company Reg. No. NI632640/ D-U-N-S Number: 221020655
Tel: +44 (0)2892 626724 / Mobile: +447415818074
This company has received over 10K Euro from one of our members and is not supplying any goods or refunding. When dealing with this company please make sure not to pay them upfront.
Please contact us when you are in doubt about a new supplier or customer and we will check them for you!
Trade Safe,
Mario Biemans
Managing Director www.TheBrokerSite.com
Organizer of The www.EuropeanBrokerMeeting.com
Phone: +31 621546725
LinkedIn Profile: http://nl.linkedin.com/in/mariobiemans
MSN-Skype: mario.biemans