Phishing Alert :: Please be very careful when contacted by europcar-france.fr
17/05/201807/09/2018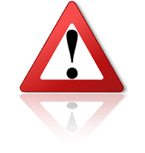 Today, we have received another warning against at attempt to use the good name of EuropCar France. The MO and contact is very similar to our previous warnings. Please be very careful when contacted by any rep using the domain
europcar-france.fr
Our previous warnings:
Phishing Alert :: Please be very careful when contacted by bertrandvigouroux-sa.fr OR +33 974593554
Phishing Alert :: Please be very careful when contacted by socoflec.fr
This is a copy of their message:

From: laurent.chevalier@europcar-france.fr
To: xxx@xxx.xxx
Date: 2018-xx-xx xx:xx:xx
Subject: WE NEED TO OPEN A BUSINESS ACCOUNT

Dear Mr/Madam.

I am Mr Laurent CHEVALIER of EUROPCAR HOLDING based in Voisins le bretonneux (78960) - France.

Europcar Groupe is the European leader in car rental. The group offers private and commercial vehicles in the short and medium term, private and commercial vehicles under the Europcar and InterRent brands (low-cost services) in France, Europe and several countries around the world.

Our company is looking for computers parts in large quantities for our employees and to fulfill a service for our VIP customers.

As you know so well our network extends throughout the French territory and have the largest car fleet in rental cars.

Is it possible to open a professional account to buy your products, is it possible to know your availability in stock now to make our choices as soon as possible?

Regarding the payment, is it possible for you to grant us a credit outstanding after credit check of our company by your credit insurer partner for a settlement at 30 or 45 days net / Invoice?

Which documents do you need to open a business account and start working with us?

Please find attached our Kbis (The official registration document of our company) and our RIB (Bank account details)

Looking forward to hearing from you soon.

Best regards
Laurent CHEVALIER
Sales Dept.
EUROPCAR HOLDING
2 RUE RENE CAUDRON
78960 VOISINS LE BRETONNEUX
Numéro de TVA : FR5428713937
Numéro SIRET :42871393700038
Code APE : 6630Z
TEL: +33(0)175848506 (+33 175848506 OR 0175848506)
FAX: +33(0)175834070 (+33 175834070 OR 0175834070)

Please note the domain was registered in March 7th, this year (same date as our previous warning) with no registrar information. As shown on the message, they use details and documents from the real companies to request credits. Please be very careful and always investigate the real contacts of any company. If you need help or if you are in doubt, please feel free to contact us.
Trade Safe!
Pepe Bermúdez
Marketing & Sales www.TheBrokerSite.com
Phone: +1 3472846827
LinkedIn Profile:
linkedin.com/pepebermudez
MSN-Skype & Trillian: www.thebrokersite.com
Twitter:
@TheBrokerSite
Facebook:
facebook.com/TheBrokerSite