Phishing Alert :: Please be very careful when contacted by nottinghamacuk.org and unottinghamac-uk.org
05/06/201807/09/2018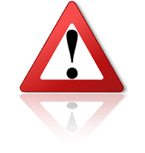 There is yet another attempt to impersonate a The University of Nottingham to request credit. Please be very careful when contacted by any rep using the false domains
nottinghamacuk.org
and
unottinghamac-uk.org
.
Our Previous warnings:
Fraud Warning:: Daniel Staple, procurement@nottingham-acuk.org
This is a copy of their message:

From: Daniel Staple
Subject: Quote Needed
To: XXX@xxx.xxx


Hello Sales,

We are looking to purchase multiple units of the product below:

Seagate Backup Plus Slim 2TB Portable External Hard Drive


Payment term: Net 30 terms

Best Regards
Daniel Staple, C.P.M. CPO
The University of Nottingham
Procurement Department
Company Registration number: Rc000664
VAT Number: GB 690 391 225
King's Meadow Campus
Lenton Lane
Nottingham, NG7 2NR
Phone: 44(0) 1158 712566 (+44 1158712566 OR 01158712566)
Fax : +441214680244

Please note the domain was registered just 150 days ago in The Netherlands and it has no registrar information. The real domain is https://www.nottingham.ac.uk
Please be very careful and always investigate the real contacts of any company. If you need help or if you are in doubt, please feel free to contact us.
Trade Safe!
Pepe Bermúdez
Marketing & Sales www.TheBrokerSite.com
Phone: +1 3472846827
LinkedIn Profile:
linkedin.com/pepebermudez
MSN-Skype & Trillian: www.thebrokersite.com
Twitter:
@TheBrokerSite
Facebook:
facebook.com/TheBrokerSite