Phishing Alert :: Please be very careful when contacted by groupe-trecobat.fr
11/06/201807/09/2018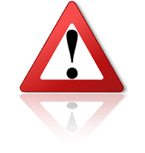 We have been informed of an attempt to impersonate Groupe Trécobat. Please be very careful when contacted by a rep using the domain
groupe-trecobat.fr
.
This is a copy of their message:

Objet: WE NEED TO OPEN A BUSINESS ACCOUNT
Date: xx.xx.xxxx xx:xx
De: achats@groupe-trecobat.fr

Mr / Madam,

I am Mr. Régis CRESPEL of the TRECOBAT group based in LANNILIS (29870) - France.

Our company offers services in the field of building and construction in France and some European countries.

Our company is looking for a supplier for products in your catalog.

Is it possible to open a professional account to buy these products according to the payment indicated below, after a creditworthiness survey of our company by your insurer?

- 30 or 45 days net / Invoice.

Please find attached our Kbis and our RIB.

Looking forward to hearing from you soon.

Best regards

Régis CRESPEL
TRECOBAT
2 PLACE DE LA GARE
29870 LANNILIS
NUMÉRO DE TVA: FR81637220377
NUMÉRO DE SIRET: 63722037700211
Code APE : 4120A
TEL: +33(0)250724534 (0033 250724534 OR 0250724534)
FAX: +33(0)250724535 (0033 250724535 OR 0250724535)

Please note the domain was registered on March 15th, 2018; with restricted registrar information. The REAL domain should read
trecobat.fr
.
Please be very careful and always investigate the real contacts of any company. If you need help or if you are in doubt, please feel free to contact us.
Trade Safe!
Pepe Bermúdez
Marketing & Sales www.TheBrokerSite.com
Phone: +1 3472846827
LinkedIn Profile:
linkedin.com/pepebermudez
MSN-Skype & Trillian: www.thebrokersite.com
Twitter:
@TheBrokerSite
Facebook:
facebook.com/TheBrokerSite