Phishing Alert :: Please be very careful when contacted by birhams-ac.uk
18/06/201807/09/2018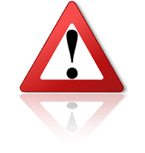 We have been informed about yet another attempt to impersonate the University of Birmingham. Please be very careful when contacted by any rep using the false domain
birhams-ac.uk
.
Our Previous warnings:
Please watch out for the following scammer purchased@birhams-acc.co.uk pretending to be from the University of Birmingham!
This is a copy of their message:

Dear Sales,
Please provide us a proforma invoice, quoting your best prices per item below for our institute:
1) Dell Latitude E7450, i5-5300U 2.30 GHz, 8GB DDR3 Memory, 256GB SSD, Windows 10, 14", Refurbished Laptops
2) Lenovo ThinkPad T450s, Intel i5-5300U, 2.3GHz, 8GB DDR3 Memory, 256GB SSD, 14", Windows 10, Refurbished Laptops
We would appreciate receiving your quotation as soon as possible by email by close of business. Fax submissions are not acceptable for this RFQ.
Your quotation must be valid for at least 30 days. Your quotation will be reviewed by our financial duties and regulations as well as the considerations contained herein. Our institutional payment terms are Net30 days from the date of your invoice "with our official institutional purchase order" (or similar discounted payment terms if offered by your company) upon satisfactory delivery of merchandise and acceptance thereof by (UNIB).
Please clearly specify in your quotation if our payment term is acceptable.
Await to your swift response.
Best Regards,
Geoff Williams Procurement Manager University of Birmingham School Of Computer Science Edgbaston, Birmingham West Midlands, B15 2TT.
Company Registration number: RC000645
VAT registration number:GB729856187
Phone: +44 (0)121 314 3992 (044 1213143992 OR 01213143992)
Fax : +44 (0)121 414 3971

Please note they are using the same phone numbers as in our previous warnings. Birmingham University procurement details can be found here: https://intranet.birmingham.ac.uk/finance/procurement/index.aspx
Please be very careful and always investigate the real contacts of any company. If you need help or if you are in doubt, please feel free to contact us.
Trade Safe!
Pepe Bermúdez
Marketing & Sales www.TheBrokerSite.com
Phone: +1 3472846827
LinkedIn Profile:
linkedin.com/pepebermudez
MSN-Skype & Trillian: www.thebrokersite.com
Twitter:
@TheBrokerSite
Facebook:
facebook.com/TheBrokerSite