Warning :: Please be very careful when contacted by Allmobilephoneandelectronics@protonmail.com
19/06/201807/09/2018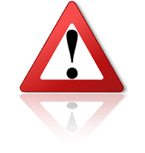 Today, we received a warning from one of our members. Please be very careful when contacted by the following entity:
ALL MOBILE PHONES
Contact:
Roseline Hernandez
eMail:
Allmobilephoneandelectronics@protonmail.com
URL:
Allmobileandelectronicstore.webs.com
Phone:
1.863.692.6891
(+1 8636926891 OR 863-693-6891)
Address:
8011 S Orange Blossom Trail, Orlando, FL 32809, USA
They are contacting traders through LinkedIn. Our member sent a deposit (after being denied a PayPal or credit card payment option) and did not receive any goods or refunds after several promises and constant contact. LinkedIn has also been notified of this and stated that the profile linked to the previously mentioned email address has been identified as fraudulent.
If you need help or if you are in doubt of a new company, please feel free to contact us.
Trade Safe!
Pepe Bermúdez
Marketing & Sales www.TheBrokerSite.com
Phone: +1 3472846827
LinkedIn Profile:
linkedin.com/pepebermudez
MSN-Skype & Trillian: www.thebrokersite.com
Twitter:
@TheBrokerSite
Facebook:
facebook.com/TheBrokerSite