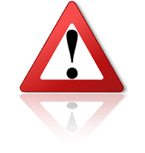 Today, we have been warned against an attempt to impersonate a rep from the purchasing department of the London Metropolitan University. Please be very careful when approached by any contact using the false domain
lndmtuni.org
.
This is a copy of their message:

From: London Metropolitan University
Reply-To: purchasing@lndmetuni.org

Attn: Sales/Accounts,
London Metropolitan University wish to request quote for the following hardware's

1. Cisco 881 Integrated Services Router
2. Cisco Catalyst 2960-X 48 x 10/100/1000 Ethernet 4 x SFP APM86392 600MHz dual core
3. Samsung Solid State Drive (SSD) 1TB
4. WD Solid State Drive (SSD) 1TB
5. Seagate Solid State Drive (SSD) 1
--
Daniel Staples
Purchasing Department
Purchasing Department
London Metropolitan University
166-220 Holloway Rd
London N7 8DB
P: 020 7320 1887
F: 020 7320 5478

Motto: Knowledge in Abundance! Since 1848!

Please note this domain was registered on June 5th, 2018 (17 days ago) in Canada. London Met University's real domain is:
www.londonmet.ac.uk
Please be very careful and always investigate the real contacts of any company. If you need help or if you are in doubt, please feel free to contact us.
Trade Safe!
Pepe Bermúdez
Marketing & Sales www.TheBrokerSite.com
Phone: +1 3472846827
LinkedIn Profile:
linkedin.com/pepebermudez
MSN-Skype & Trillian: www.thebrokersite.com
Twitter:
@TheBrokerSite
Facebook:
facebook.com/TheBrokerSite