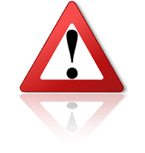 Dear Traders,
Please watch out there is a FRAUD in the market which uses the domain etreegmbh.com.
The correct details for our member eTree GmbH are:
Etree GmbH
CEO Grazian Twonski gt@etree.de
Phone +49 22126155323
Web www.etree.de
Address Merkenicher Hauptstrasse 156, Köln 50769, Germany
Make sure to contact Grazian when you are dealing with eTree GmbH.
Please contact us when you are in doubt about a new supplier or customer and we will check them for you!
Trade Safe,
Mario Biemans
Managing Director www.TheBrokerSite.com
Organizer of The www.EuropeanBrokerMeeting.com
Phone: +31 621546725
LinkedIn Profile: http://nl.linkedin.com/in/mariobiemans
MSN-Skype: mario.biemans