Please be very careful when trading with TIPP TOP LAPTOP KFT
04/08/201807/09/2018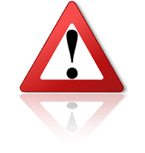 Dear Traders,
Please be careful when trading with:

TIPP TOP LAPTOP KFT
Contact: Börcsök Zoltán (nagyker@tipptoplaptop.hu or sales@worldwide-laptopwholesale.eu)
Web: www.tipptoplaptop.hu
Phone: +36 705617805
Address: Bodi Vera 21, Szeged 6729
Hungary

Please be very careful when trading with this company and always use an escrow service or pay upon reception. If you need help or if you are in doubt, please feel free to contact us.
Trade Safe!
Mario Biemans
Managing Director
www.TheBrokerSite.com
Organizer of The
www.EuropeanBrokerMeeting.com
Phone:
+31 621546725
LinkedIn Profile:
http://nl.linkedin.com/in/mariobiemans
MSN-Skype: mario.biemans