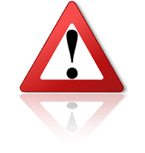 We have been contacted by our Trusted Member
CHB Global Ltd
. to warn all members against an attempt to use their good name to send fake invoice links. They are using an Alias with their email and domain. Here is a copy of the message:

From: Mark Rawlinson
Sent: 08 August 2018 12:36
Subject: Your PAYABLE items (003)

Here's a link to "PO for 8-8-2018" in my Drive:

Open

(REMOVED LINK)

Mark Rawlinson
Finance Manager
CHB Global Ltd.
...

Please note they are not sending an invoice but rather a link to a OneDrive account hosted in a domain which was registered just yesterday:
propertydesign.in.net
, and requiring a login to access.
Please be very careful and never accept a Purchase Order, Invoice or RFQ when sent via a cloud-based computer file transfer service without confirming with the real company rep first. If you need help or if you are in doubt, please feel free to contact us.
Trade Safe!
Pepe Bermúdez
Marketing & Sales www.TheBrokerSite.com
Phone: +1 3472846827
LinkedIn Profile:
linkedin.com/pepebermudez
MSN-Skype & Trillian: www.thebrokersite.com
Twitter:
@TheBrokerSite
Facebook:
facebook.com/TheBrokerSite