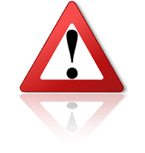 Please be very careful when being contacted by the following company:
The Network Devices
Clare Shelby
www.thenetworkdevices.com
(+39) 0977199951
San Marino, Metropolitan City of Bologna, 40010 Italy
Skype: Clare@thenetworkdevices.com
They have contacted one of our members out of the blue to sell products. However, they were hesitant and unwilling to provide evidence of their stock. The company asked them for references but they did not provide them. They claim to have existed for over 10 years even though their website only exists for 90 days. Additionally, there are no records of the company on-line and their phone number is invalid.
Please be very careful and always investigate the real contacts of any company. If you need help or if you are in doubt, please feel free to contact us.
Trade Safe!
Rhody Plein
www.TheBrokerSite.com Europe's largest computer trading exchange since 1999!
Tel: +31 642 965 537
LinkedIn Profile: https://www.linkedin.com/in/rhody-plein-7813b0129/?ppe=1
===========
We are now selling the last 80 places for the 14th EuropeanBrokerMeeting on the 8&9 of November at the Grand Hotel Krasnapolsky in Amsterdam! Visit www.EuropeanBrokerMeeting.com/Attendees.php to see which companies will be attending!
===========