Phishing Alert :: Please be very careful when contacted by birhams-ac.uk
15/08/201807/09/2018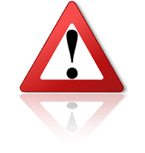 We have been informed about yet another attempt to impersonate the University of Birmingham. Please be very careful when contacted by any rep using the false domain
procurement@birhams-ac.uk
.
CLICK HERE TO SEE OUR PREVIOUS WARNINGS FOR THESE FRAUDS

This is a copy of their message:

Attention to Sales Department,

Quotations are invited by University of Birmingham (hereinafter referred to as the Principal) for the performance of the works described below, Equipment Supplies:

1) 16GB Samsung M393A2K40CB1-CRC DDR4 Server RAM, PC4-19200 (2400), ECC RDIMM, CAS 17, Single Rank, 1.2V

2) HP Proliant DL380 Gen9 E5-2620V3 1P 16GB-R SAS 900GB 500W RPS Server

Returned back to my attention at your convenience time. Note : University of Birmingham terms of payment is net 30 and this Order is required within 14 Days.

I shall be looking forward to the quotation/Prices.

Best Regards,

Geoff Williams Procurement Manager
University of Birmingham
School Of Computer Science
Edgbaston, Birmingham
West Midlands, B15 2TT.
Company Registration number: RC000645
VAT registration number:GB729856187
Phone: +44 (0)121 314 3992
Fax : +44 (0)121 414 3971

Email: procurement@birhams-ac.uk

Web: www.birmingham.ac.uk/finance

Visit the University's Online Shop:

http://shop.bham.ac.uk

Please note they are using the same phone numbers as in our previous warnings. Birmingham University procurement details can be found here: https://intranet.birmingham.ac.uk/finance/procurement/index.aspx
Please be very careful and always investigate the real contacts of any company. If you need help or if you are in doubt, please feel free to contact us.
Trade Safe!
Rhody Plein
www.TheBrokerSite.com Europe's largest computer trading exchange since 1999!
Tel: +31 642 965 537
LinkedIn Profile: https://www.linkedin.com/in/rhody-plein-7813b0129/?ppe=1
Twitter:
@TheBrokerSite
Facebook:
facebook.com/TheBrokerSite
===========
We are now selling the last 70 places for the www.EuropeanBrokerMeeting.com on the 8&9 of November at the Grand Hotel Krasnapolsky in Amsterdam!
===========