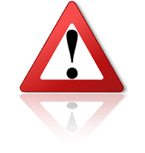 Please be very careful when being contacted by the following company:
Felix Nathan
Sr Account Manager .
Express Hardware
703 8th Avenue Montreal,
QC H1Z 2W4
Canada / Tel: + 1 450 328 0418
www.exphardware.com

Please note that the bills come from South Korea:
28 Mannyeon-dong, Seo-gu,
Daejeon, South Korea
Tel/ Fax: + 82 50 8113 6959/ + 82 50 8115 6754
Email: bme@barcodemobileequip.kr
Website: www.barcodemobileequip.kr
We have been asked by one of our members to look into this company. During the screening process, we noticed that both website domains have been created exactly 157 days ago. Additionally, the owners of the website are using a service to hide their identity.
Furthermore, they are not active on any social media profiles and there is no information to be found regarding the alleged contact person. Their company name also does not appear in the Canadian Registry for companies.
Please be very careful and always investigate the real contacts of any company. If you need help or if you are in doubt, please feel free to contact us.
Trade Safe!
Rhody Plein
www.TheBrokerSite.com Europe's largest computer trading exchange since 1999!
Tel: +31 642 965 537
LinkedIn Profile: https://www.linkedin.com/in/rhody-plein-7813b0129/?ppe=1
===========
We are now selling the last 70 places for the 14th EuropeanBrokerMeeting on the 8&9 of November at the Grand Hotel Krasnapolsky in Amsterdam! Visit www.EuropeanBrokerMeeting.com/Attendees.php to see which companies will be attending!
===========