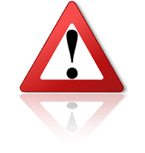 We have been informed about an attempt to impersonate
Covenco
, TBS Trusted Member. Please be very careful when contacted by any rep using the false domain
coVNeco.com
(Please note the N and V have been switched).
They are contacting traders with the of committing fraud by getting the real Covenco to send RMA funds. The domain with the misspelled company name was registered just 16 days ago in The United States and has no registrar information. They were using this message:

From: Kenneth Maryon Konig [kenneth.konig@covneco.com]
To: xxx@xxx.xxx, Katie Pyne [katie.pyne@covneco.com], Maurice Troup [maurice.troup@covneco.com]

Hi XXX,

Hope you acknowledged the account detail i sent to you and have forwarded same to your accounts, here i am sending again. Please send tt copy as soon as you have made the payment.
Thank you

Best regards,

Kenneth Maryon Konig
HP Systems & Storage
Covenco (UK) Ltd.
...

They are using the names and contact details from real reps, except for the email address.
If you have received any contact from a rep using the domain
covneco.com
, or you are in doubt, please contact Mark using the details below:
Mark Creasey
Group Marketing Director
Covenco
Phone: +44 7768 241607
Skype: mark.creasey
LinkedIn:
http://uk.linkedin.com/in/markcreasey
REAL eMail:
Mark.Creasey@covenco.com
Please be very careful and always investigate the real contacts of any company. If you need help or if you are in doubt, please feel free to contact us.
Trade Safe!
Pepe Bermúdez
Marketing & Sales www.TheBrokerSite.com
Phone: +1 3472846827
LinkedIn Profile:
linkedin.com/pepebermudez
MSN-Skype & Trillian: www.thebrokersite.com
Twitter:
@TheBrokerSite
Facebook:
facebook.com/TheBrokerSite