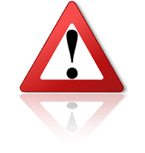 We have been warned by two of our members against the company
I stock Servers
. These are their details:
I stock Servers
Address:
151 Avenue du Président Wilson, 93210 Saint-Denis, France
eMail:
sales@istockservers.com
And they were invoicing using their "Company in the UK"
Knowledge Media
Address:
85 Great Portland Street, London, England, W1W 7LT, UK
Company Reg:
09470027
VAT:
GB 251025745
They sold our member equipment and, after 3 weeks, nothing was received. They offered PayPal payment and, continuously, postponed and denied a tracking number till our member stopped the payment on time.
Another member says
I Stock Servers
ordered but never sent any payment. They were using their "Company in France"
Toner Benmoussi EURL
Address:
158 Rue Diderot, 93500 Pantin, France
VAT:
FR54750380859
Please note the domain was registered in Germany, hosted in France and has no registrar information or any details at is serves as a parked page domain. Be very careful and do not send prepayment to this company.
Please contact us when you are in doubt about a new supplier or customer and we will check them for you!
Trade Safe!
Pepe Bermúdez
Marketing & Sales www.TheBrokerSite.com
Phone: +1 3472846827
LinkedIn Profile:
http://nl.linkedin.com/in/pepebermudez
MSN-Skype & Trillian: www.TheBrokerSite.com
AIM & G-Talk: Pepe@TheBrokerSite.com
Yahoo! Messenger: Pepe_TheBrokerSite
Twitter: @TheBrokerSite
Facebook: facebook.com/TheBrokerSite