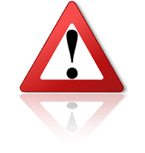 We have been informed about an attempt to impersonate the REAL company Legrand SNC. Please be very careful when contacted by any rep using the false domain
legrand-GRP.com
. They are using details from the company to ask for stock lists to make an order.
The fake domain was registered just 22 days ago in France and has no registrar information. They were using this message:

From: LEGRAND FRANCE
Sent: Thursday, August 30, 2018 8:52:29 AM
To: procurement@legrand-grp.com
Subject: URGENT ORDER

Hello,
We are the LEGRAND Group, a global specialist in electrical and digital building infrastructures. We offer products and solutions with high added value for commercial, residential and industrial buildings.

As part of the expansion of our activities, we are looking for suppliers for equipment acquisition to strengthen the technical capabilities of our teams.
If the proposal is right for you, please send us a current catalog of all your products in stock.

Looking forward to hearing from you, please send our sincere greetings
--
Benoit DEMORTIER
Procurement Manager

LEGRAND FRANCE
128 AV MAL DE LATTRE DE TASSIGNY
87000 LIMOGES
FRANCE
TVA: FR 94 758501001
T: +33(0) 5 32 028148
F: +33(0) 5 40 000438
M: +33(0)7 56 835881
Email: b.demortier@legrand-grp.com

They have also sent messages requesting the delivery to an
address in the UK
:

Delivery should be done at our warehouse in UK :
LEGRAND
110 PENNINGTON STREET
WAPPING
LONDON E1W 2BB
UNITED KINGDOM

The correct domain is
legrand.fr
. Please be very careful and always investigate the real contacts of any company. If you need help or if you are in doubt, please feel free to contact us.
Trade Safe!
Pepe Bermúdez
Marketing & Sales www.TheBrokerSite.com
Phone: +1 3472846827
LinkedIn Profile:
linkedin.com/pepebermudez
MSN-Skype & Trillian: www.thebrokersite.com
Twitter:
@TheBrokerSite
Facebook:
facebook.com/TheBrokerSite