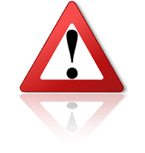 We have been warned against an attempt to impersonate
Mobile World, LLC
. A profile in LinkedIn is pretending to work for the real company and is offering iPhones at very low prices. Please be very careful when contacted by the following profile:
David Moore
Manager at Mobile World LLC
Email:
sales.mobileworld@usa.com
WhatsApp:
+1 (518) 558-5585
(001 5185585585)
Telephone:
+1(443) 432-5006
(001 4434325006)
LI URL:
https://www.linkedin.com/in/david-moore-3a956318
One of our members contacted the real company and asked about this offer. They denied having this person working for them and that they have received several complaints from people who bought from this contact.
Please be very careful and never send funds without confirming with a real company rep first. If you need help or if you are in doubt, please feel free to contact us.
Trade Safe!
Pepe Bermúdez
Marketing & Sales www.TheBrokerSite.com
Phone: +1 3472846827
LinkedIn Profile:
linkedin.com/pepebermudez
MSN-Skype & Trillian: www.thebrokersite.com
Twitter:
@TheBrokerSite
Facebook:
facebook.com/TheBrokerSite