Phishing Alert :: Please be very careful when contacted by richmond-ac.co.uk
21/09/201807/09/2018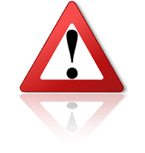 We have been informed about an attempt to impersonate the University of Richmond (Richmond University) in the UK. Please be very careful when contacted by any rep using the false domain
richmond-ac.co.uk
.
This is a copy of their message:

From: Procurement Department
Subject: RFQ

Sales Department,

University of Richmond requests your price quotation and availability of the goods and services specified below.

* 4GB-8GB DDR4L-1600 UDIMM DDR3 PC3-12800
* External Hard drive 2-4tb
* Apple MacBook Pro 15-inch with Touch Bar 2.9GHz quad-core Intel Core i7 512GB - Space
Your quotation will be reviewed by the University of Richmond in accordance with its financial duties and regulations as well as the considerations contained here.
We will appreciate receiving your quotation on or before of 28 September 2018 by email by close of business. Your quotation must be valid for at least 15 days.
Financial rules and regulations of the University of Richmond preclude payments by Net 30 terms. Such provisions in a quotation will be prejudicial to its evaluation by the University of Richmond.
We will provide an official credit reference sheet for credit application process so as to enable us to submit a purchase order upon approval or you can send us your credit application form.
Payment terms of the University of Richmond is net 30 days upon satisfactory delivery of merchandise . Please clearly specify in your quotation if our payment term is acceptable.

Yours Faithfully,

David Richmond
Executive Director, Purchasing
University of Richmond
Richmond Upon Thames,Surrey

Tel: +44 (0)1748898741 (01748898741 or 0044 1748898741 )
Fax:+44(0)17488987871

The real details can be found on
www.richmond.ac.uk
Please be very careful and always investigate the real contacts of any company. If you need help or if you are in doubt, please feel free to contact us.
Trade Safe!
Pepe Bermúdez
Marketing & Sales www.TheBrokerSite.com
Phone: +1 3472846827
LinkedIn Profile:
linkedin.com/pepebermudez
MSN-Skype & Trillian: www.thebrokersite.com
Twitter:
@TheBrokerSite
Facebook:
facebook.com/TheBrokerSite