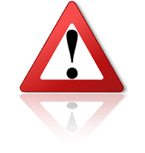 We have received a warning against the company
Infinity Computer, Inc
.
The affected company made a deal with
Kevin Callahan
, President of Infinity Computer, Inc. registered on the address: 99 Industrial PI, Newton, MA 02464 USA. They had agreed on 50% deposit paid in advance (before shipping the goods) and 50% after receiving the goods. They received the first invoice with the following banking details:
Bank details:
Beneficiary: Douglas Velez / Infinity Computer Inc
Bank: Chase Bank
Account: 285953177
Routing: 325070760
Swift code: CHASUS33
Address: 222 SW 150th St., Burien, WA 98166
... However, the bank account did not exist. Kevin Callahan sent an email saying to disregard the first invoice and attached a new invoice, mentioned new bank details:
Bank Details:
Beneficiary: Cindy SNell / Infinity Computer, Inc
Bank:
Bank of America
Account:
488052406025
Routing:
111000025
Swift code:
BOFAUS3N
Address:
916 Main St. Lubbock, Texas 79401
The payment was made to this account but the shipment was never dispatched. They even supplied the shipment registration with Norcol Inter Logistics but stayed in the status of "registered" for around 1 week. The products are no longer in logistics.
When contacting them on this, the supplier informed that he changed his mind and will not ship the goods until he receives the other 50% of the ordered amount. He explained that he held the stock, because he made some loss due to fact a second deal they had discussed did not happen, and did not mention the cost.
On a request for references, Infinity Computer, Inc. also submitted certificates of incorporation which, according to the Secretary of the Commonwealth Citizen Information Service of Massachusetts, have been "doctored".
Please be very careful and always check a supplier before sending payment. If you need help or if you are in doubt, please feel free to contact us.
Trade Safe!
Pepe Bermúdez
Marketing & Sales www.TheBrokerSite.com
Phone: +1 3472846827
LinkedIn Profile:
linkedin.com/pepebermudez
MSN-Skype & Trillian: www.thebrokersite.com
Twitter:
@TheBrokerSite
Facebook:
facebook.com/TheBrokerSite