Phishing Alert :: Please be very careful when contacted by aston-ac.uk
24/10/201807/09/2018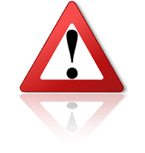 We have been informed about an attempt to impersonate Aston University in the UK. Please be very careful when contacted by any rep using the false domain
aston-ac.uk
.
This is a copy of their message:

Name: Frank Web
E-Mail: procurement@aston-ac.uk
Subject: Aston Inquiry : Notebooks Computers for Disable Students

Message: Attn to Sales Department,

We are checking for the availability for any of the Notebooks Computers for our new Disable Students.

Here is our attached RFQ Form.

Kindly do fill and or get back to us via email with a quote /prices

We shall be looking forward to your feedback.

Cheers

Frank Web
Purchase & Procurement Manager
Aston University
Aston Triangle
Birmingham
West Midlands B4 7ET.
Tel: 121-368-1187 (+44 1213681187 OR 01213681187)

Email :procurement@aston-ac.uk

Please note the domain was just registered just in July. The real domain is: www.aston.ac.uk
Please be very careful and always investigate the real contacts of any company. If you need help or if you are in doubt, please feel free to contact us.
Trade Safe!
Pepe Bermúdez
Marketing & Sales www.TheBrokerSite.com
Phone: +1 3472846827
LinkedIn Profile:
linkedin.com/pepebermudez
MSN-Skype & Trillian: www.thebrokersite.com
Twitter:
@TheBrokerSite
Facebook:
facebook.com/TheBrokerSite