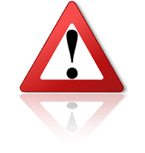 We have received a warning against a contact trying to impersonate the real company Kentec Electronics Ltd. Please be very careful if you receive an order or an offer from any contact using the domain
kentec-electronics.co.uk
One of our members was approached by a person who poses as Mr. Kevin Swann using the email address s.kevin@kentec-electronics.co.uk. This person ordered large batch of PC's and tried to get them on credit. Please note the domain
kentec-electronics.co.uk
was just registered in July this year in Italy. When confirming with the real company, they mentioned someone was trying to impersonate the company director.
The REAL company Kentec Electronics Ltd. uses the domain kentec.co.uk
Please be very careful and always investigate the real contacts of any company. If you need help or if you are in doubt, please feel free to contact us.
Trade Safe!
Pepe Bermúdez
Marketing & Sales www.TheBrokerSite.com
Phone: +1 3472846827
LinkedIn Profile:
linkedin.com/pepebermudez
MSN-Skype & Trillian: www.thebrokersite.com
Twitter:
@TheBrokerSite
Facebook:
facebook.com/TheBrokerSite