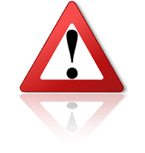 We have been informed one of our members had made a purchase from
FGD Global Limited
with the contact Michael Scully Earl using the domain
fgdrecyclingltd.com
and never received the equipment or a refund.
The company claimed to be very big but did not work with VAT Number. They requested the payment to be made to the following banking details:
Beneficiary:
FGD Rutherford
Account Number:
634562882
Nationwide Bank London
189 Kensington High Street, London, W86SH
Sort Code:
07-44-56
IBAN:
GB11 NAIA 0701 1634 5628 82
(GB11NAIA07011634562882)
BIC:
NAIAGB21
SWIFT Intermediary:
MIDLGB22
Please note the domain was recently registered in India. A report has been filed to actionfraud.police.uk against this company.
Please be very careful. If you need help or if you are in doubt about any new company (member or non-member), please feel free to contact us.
Trade Safe!
Pepe Bermúdez
Marketing & Sales www.TheBrokerSite.com
Phone: +1 3472846827
LinkedIn Profile:
linkedin.com/pepebermudez
MSN-Skype & Trillian: www.thebrokersite.com
Twitter:
@TheBrokerSite
Facebook:
facebook.com/TheBrokerSite