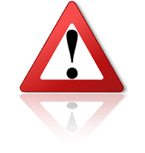 We have received a warning against an attempt to impersonate the company Vector Synergy Ltd. using these email addresses:
purchase.vectorsynergy@outlook.com
heikevantinbergen.vectorsynergy@outlook.com
isabelle.vectorsynergy@outlook.com
info@vectorsynergy.be
michael.r.hawkinsiac@gmail.com
burovectorsynergy@outlook.com
They are sending out the following email to offer Cisco, APC and HP Moduls and ask for payment in advance:

From: isabelle.vectorsynergy@outlook.com >
Sent: 06 December 2018 10:44
To: heikevantinbergen.vectorsynergy@outlook.com; purchase.vectorsynergy@outlook.com
Subject: AW: Cisco, APC, and HP Moduls selling_VectorSynergy_18.12.06
Importance: High

Dear Customer!

Our Cyber defence and IT security company VectorSynergy is offering Cisco, APC, and HP moduls, forwarding processors, modular switchers, and service routers (Both new and used – very well conditions), for sale because we removal the unused stock.We want to sell in a reducted price, if you intresting. I can send further details incl. List, Pictures, and Description.

Best Regards,
...

They also used images from other offers in eBay as pictures of their stock. The banking details they are using are:
Bank:
PB Bank, Bratislava
IBAN:
SK4765000000000094800227
Swift Code:
POBNSKBAXXX
ABA Number (Routing):
021000021
All electronic correspondence from the company VECTOR SYNERGY can be sent only from e-mail address maintained under the domain
vectorsynergy.com
Please be very careful and always investigate the real contacts of any company. If you need help or if you are in doubt, please feel free to contact us.
Trade Safe!
Pepe Bermúdez
Marketing & Sales www.TheBrokerSite.com
Phone: +1 3472846827
LinkedIn Profile:
linkedin.com/pepebermudez
MSN-Skype & Trillian: www.thebrokersite.com
Twitter:
@TheBrokerSite
Facebook:
facebook.com/TheBrokerSite