Posted by Pepe Bermúdez on February 2nd, 2012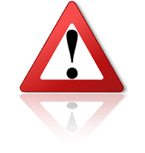 We have been informed of a fraud attempt hiding behind the name of the REAL
Company Facet Europe BV
to ask for credit lines. Alain Montilla, Chief Operating Officer, explains that the fraudulent contact is sending out documents from Facet Europe BV.
Please watch for request from Facet Europe BV and please contact the real company by calling Monique on +31 793301630.
Please always double check domain names and always check phone numbers with the phone numbers listed on our website!
Trade Safe!
Pepe Bermúdez
Marketing & Sales www.TheBrokerSite.com
Mobile: +52 (1) 55 5456 2816
LinkedIn Profile: http://nl.linkedin.com/in/pepebermudez
MSN-Skype & Trillian: www.TheBrokerSite.com
AIM & G-Talk: Pepe@TheBrokerSite.com
Yahoo! Messenger: Pepe_TheBrokerSite