Phishing Alert :: Sending a false attachment with link to a 3rd party site.
16/01/201907/09/2018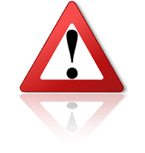 We have received a warning against an attempt to impersonate some of our members. The sender is using an Alias to replicate the email address and sending a corrupted word file. This email was sent using the good name of PIO Remarketing GmbH: broker@piospartslap.de with the alias of Michael Tilli.
Please be very careful. The file contains an image stating that it was created in an "Online Version of Microsoft Office Word" giving instructions to allow the content to be displayed and authorize the file. Please delete this file.
Please be very careful and always check with the sender. Additionally, always keep your antivirus up to code. If you need help or if you are in doubt, please feel free to contact us.
Trade Safe!
Pepe Bermúdez
Marketing & Sales www.TheBrokerSite.com
Phone: +1 3472846827
LinkedIn Profile:
linkedin.com/pepebermudez
MSN-Skype & Trillian: www.thebrokersite.com
Twitter:
@TheBrokerSite
Facebook:
facebook.com/TheBrokerSite