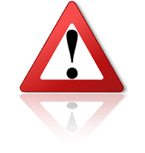 One of our members has warned us against this company offering HDDs and asking for upfront payment. Please be very careful when contacted by a rep using
groenenboomitsolutions.com
.
Please note the domain was registered just last month in The United States and they are using a Data-Only phone number: +31 97005034265.
When our member asked for references, they submitted another company using the same type of phone number:
Computer op Maat
Company NO.: 34115548
Wethouder Wierdelsstraat 88, 1107DL,
Amsterdam, NL Office: +31 97005032261
WhatsApp: +31 97005032261
Contact person: Michael Giel Cole
We also saw that the picture used on their LinkedIn Profile has been used on other social profiles and it has been flagged as a scam. You can see the forum at: https://www.fake-scam.info/index.php?topic=343.0
Another company related to this scam is:
TECHINTSOLUTIONS LIMITED
39/3 Balgreen Avenue, Edinburgh, EH12 5SX
Company number SC488319
Email: salesteam@techie.com
Tel/WhatsApp: +3197005034222
Website: www.techintsolutionslimited.com
Please be very careful and always investigate the real contacts of any company. If you need help or if you are in doubt, please feel free to contact us.
Trade Safe!
Pepe Bermúdez
Marketing & Sales www.TheBrokerSite.com
Phone: +1 3472846827
LinkedIn Profile:
linkedin.com/pepebermudez
MSN-Skype & Trillian: www.thebrokersite.com
Twitter:
@TheBrokerSite
Facebook:
facebook.com/TheBrokerSite