Fraud Warning:: Please watch out when trading with 4GEN.biz, contact person Saurabh Pathak
14/02/201907/09/2018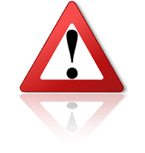 Dear Traders,
Please watch out when trading with 4GEN.biz, contact person Saurabh Pathak. One of our members dealt with this supplier, paid 12K USD upfront and then the supplier went unresponsive.
4Gen.biz
Saurabh Pathak, info@4gen.biz
+1 2249934000
3 Eddington Lane
Monroe Township
NJ 08831
USA
Update:: after posting this news item we got contacted by 3 more companies who paid upfront to 4Gen.biz and never got any equipment delievered!

27/2/19 Update:: Jigar Systems, www.jigar.com, info@jigar.com is the same fraudulent company as 4GEN.biz
Please always contact us when in doubt about a new supplier or customer we will investigate them for you.
Trade Safe,
Mario Biemans
Managing Director www.TheBrokerSite.com
Organizer of The www.EuropeanBrokerMeeting.com
Phone: +31 621546725
LinkedIn Profile: http://nl.linkedin.com/in/mariobiemans
MSN-Skype: mario.biemans