Watch out for the John Lewis Fraud, we warned for it several times already but they are still active.
18/02/201907/09/2018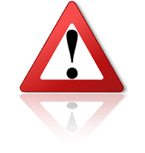 Dear Traders,
Watch out for the John Lewis Fraud, we warned for it several times already
but they are still active. You can use the search function on the right of this page to find our other warnings.
Today I received the following email from the FRAUDS::

""-------- Doorgestuurd bericht --------
Onderwerp: -Buyer Enquiry-
Datum: Mon, 18 Feb 2019 09:47:39 +0000
Van: Simon Coble "JLPLc"

Good morning !

John Lewis Plc, is Uk's retailer with over 60 physical shops. We are looking
for new products to create new partnerships. Could you please send us your
catalogue through e-mail to learn more about your products and wholesale
quote. We hope being able to order with you and start long-term friendly,
respectable and solid bussiness partnership. We would also like to inform
you that we don't work on pre-payment policy. Our Payment Terms is only
purchase on account : payment 14 days after date of invoice as we operate
with all our suppliers. Please feel free to reply to us if we comply with
your company vision.

Regards,

Simon Coble.
Trading Director
Purchasing Department
John Lewis Plc
Office: +44(0)207 859 4088
Fax: +44(0)137 584 4311
www.johnlewis.com

John Lewis plc.
Registered office 171 Victoria Street, London SW1E 5NN.
Company registration number.- 233462 - Vat no.- GB232457280.""

These guys are FRAUDS please do not deal with them! Please always contact us when in doubt about a new supplier or customer we will investigate them for you.
Trade Safe,
Mario Biemans
Managing Director www.TheBrokerSite.com
Organizer of The www.EuropeanBrokerMeeting.com
Phone: +31 621546725
LinkedIn Profile: http://nl.linkedin.com/in/mariobiemans
MSN-Skype: mario.biemans